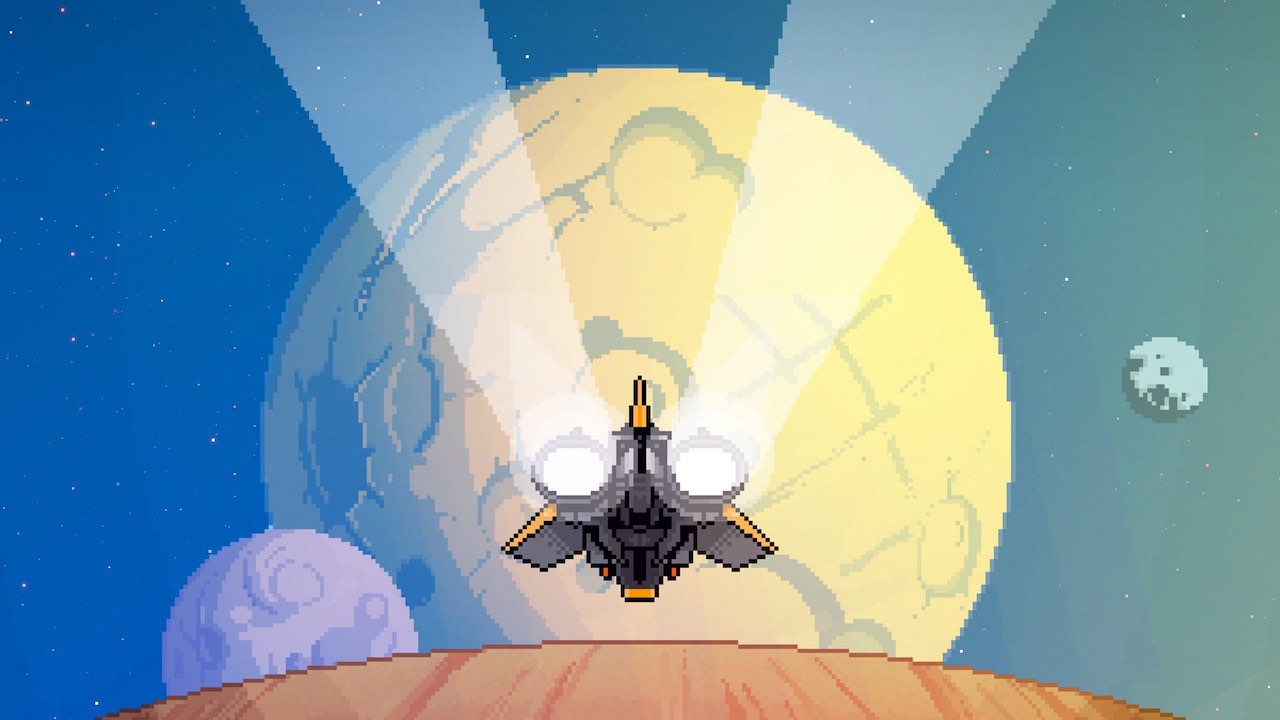 An Endless Chaotic Space Shooter
STEREDENN is a roguelike-shmup video game for Steam, Xbox One, PlayStation 4 and iOS.
STEREDENN is a frenetic and chaotic space shooter, carved in big beautiful pixels, with insane boss battles. Embark in your ship and engage the fight against dreadful space pirates in a never-ending combat for your survival.
STEREDENN was updated in 2018 with its massive expansion STEREDENN: BINARY STARS.
The game is fast, addictive, hard and action-packed.