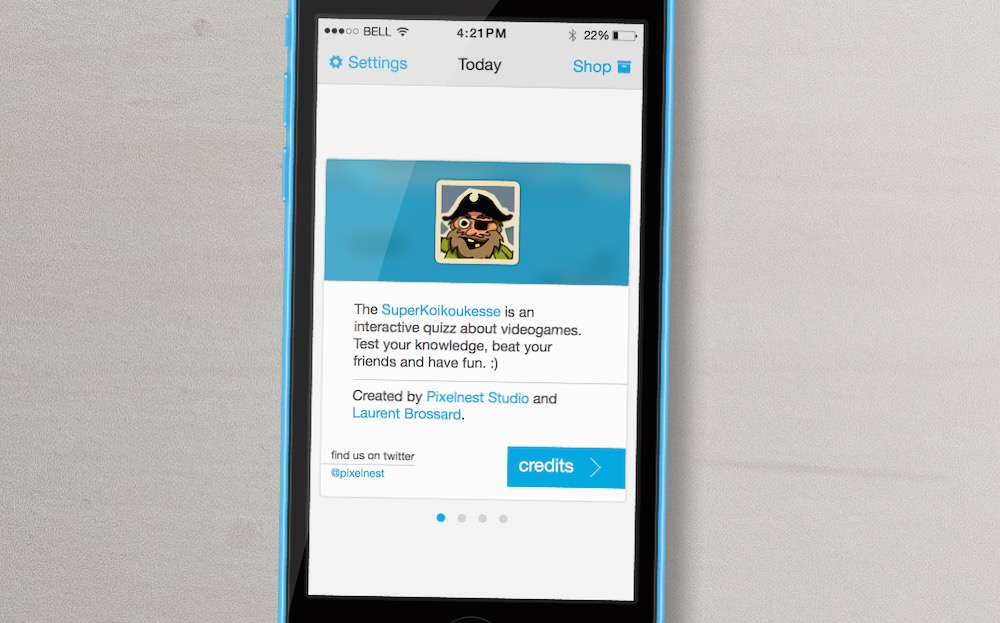 This project has been discontinued on 26 sep. 2013. See this Journal post to know why.
The Koikoukesse is a video game quizz made in collaboration with Laurent Brossard.
Do you know your classics? Find a name from a simple image in solo or multiplayer game modes. Earn coins and unlock themes and modes to get harder and trickier questions. Battle your friends online!