Description
STEREDENN: BINARY STARS is an award-winning mashup of a classic shmup and a rogue-like, carved in big beautiful pixels, with insane boss battles. Fly solo or co-op with a friend, fighting off the worst scourges of space in a never-ending struggle for survival.
History
Binary Stars
STEREDENN: BINARY STARS is the **hugely expanded** version of the acclaimed Steredenn. Enjoy infinite replayability and unforgiving gameplay through intense boss fights, (almost) randomly generated environments, twisted space events and a massive arsenal of weapons. Enhance your ship during your flight with upgrades aplenty, and forge your own path across the universe!
What's new?
A ton! More weapons, more upgrades, more polish, more waves, a new balance, a new scoring. But that's not the end: you can play with 5 different ships, each with its own playstyle and special ability. You can also re-discover the game through the brand new co-op mode and the boss rush. This expansion is the ultimate Steredenn experience.
Features
QUICK, INTENSE SESSIONS: with rock-hard boss battles that'll keep you coming back for "just one more run".
INFINITE REPLAYABILITY: endless arcade action, where levels are (practically) randomly-generated.
5 PLAYABLE SHIPS: each has its own special ability and playstyle.
LOCAL COOP MODE: 2 ships, 4 weapons, 1 lifebar - test your friendships!
MIGHTY ARSENAL: 42 weapons and 30 upgrades with tons of customisation options. Driller, ultralaser, giant saw, robots, hypergun? We got you covered. Next-gen abilities, mysterious alien powers, improved weapons? Yep, there's an upgrade for that.
SCORING: beat your friends and be the best!
BOSS RUSH: fight a weekly selection of epic bosses and work your way up the leaderboard.
DAILY RUN: try to get to number one in a special daily leaderboard where all players share the same run, guns and bosses. Be ready - you only get one chance per day!
ARENA: unlock a boss by defeating it in the main game. Then, train against it in a 1-on-1 duel. Your guns, your laws, your fight.
THE ULTIMATE EDITION: loads of new content, reworked balancing, scoring, optimisation and always more polish.
LANGUAGES: English, Japanese, French, Italian, German, Spanish, Russian, Korean, Brazilian Portuguese, Chinese, Breton.
Logo & Icon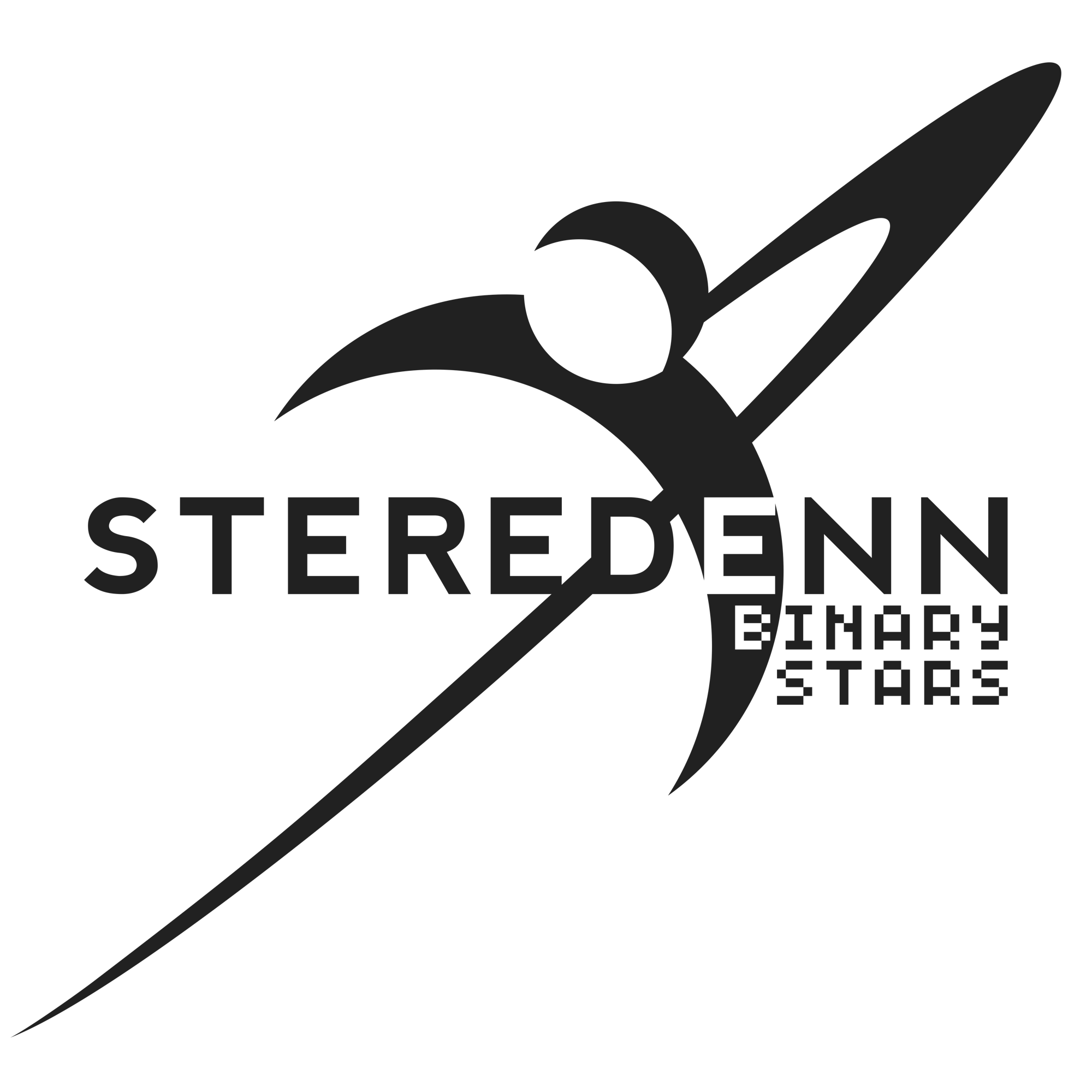 Awards & Recognition
"Best Shoot'em-up 2015" jeuxvideo.com
"Game of the Week" TouchArcade
"Gold Award" Pocket Gamer
Additional Links
Binary Stars FAQ

Binary Stars Changelog

Steredenn original presskit

Soundtrack
About Pixelnest Studio
Boilerplate

We are Pixelnest. We craft games and apps.

More information

More information on Pixelnest Studio, our logo & relevant media are available here.
Steredenn: Binary Stars Credits
Damien Mayance

Lead Developer, Pixelnest Studio

Matthieu Oger

Product Manager, Pixelnest Studio

Simon Coroller

Artist, Collaborator

Etienne Marque

Sound designer, Collaborator

Zander Noriega

Musician, Collaborator
Contact
Inquiries

Twitter

Facebook

Web